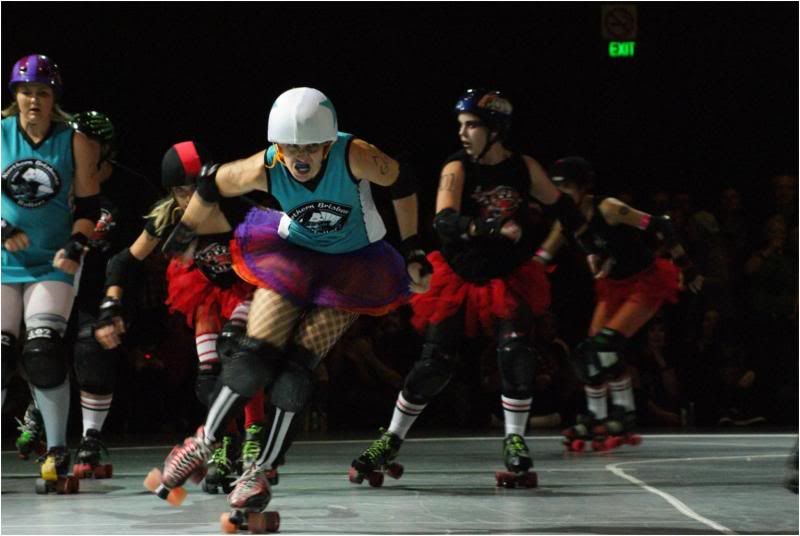 Sydney City Assassins vs Northern Brisbane Brawl Stars
Roller Derby is one of the most exciting and innovative sports, which makes it hard to think of how so many people don't know about it. The tights, the pushing, the screaming and cheering - there is so much energy not just on the track, but throughout the crowds. What I experienced was a game of not just fierce competition but of comradeship and intense spirit. Roller Derby is an experience that everyone should have, if not participating in, then cheering like a maniac from the 'suicide line'.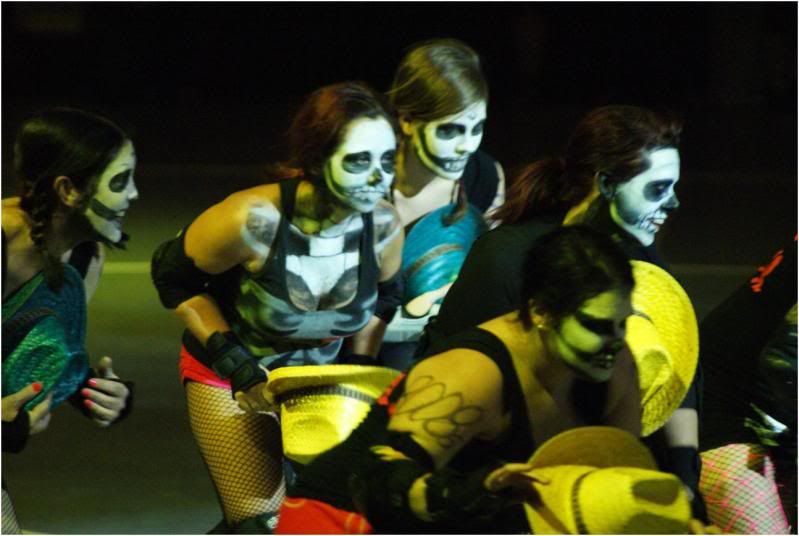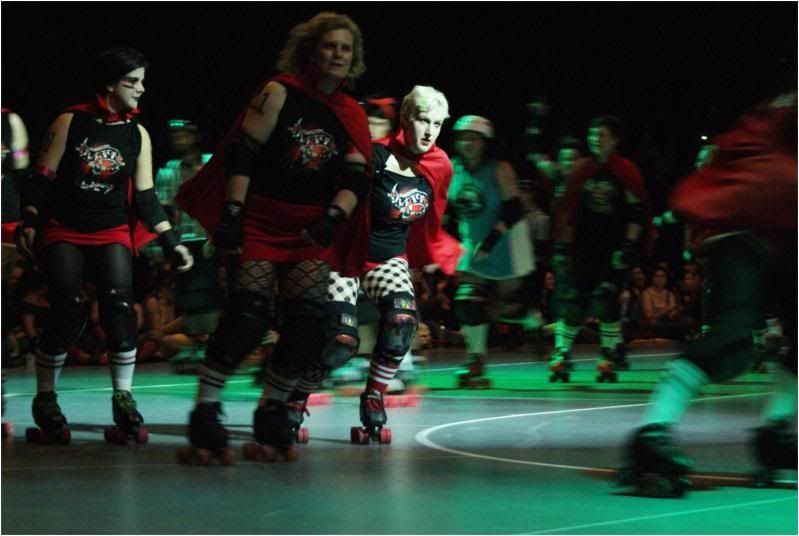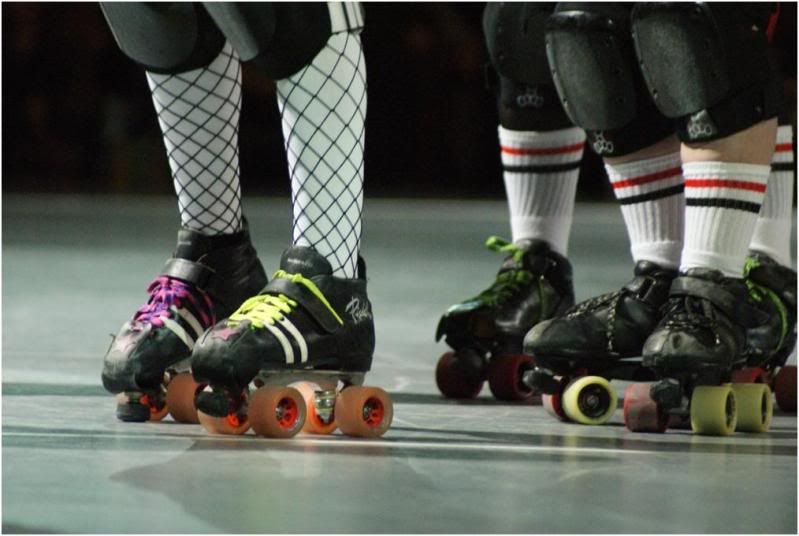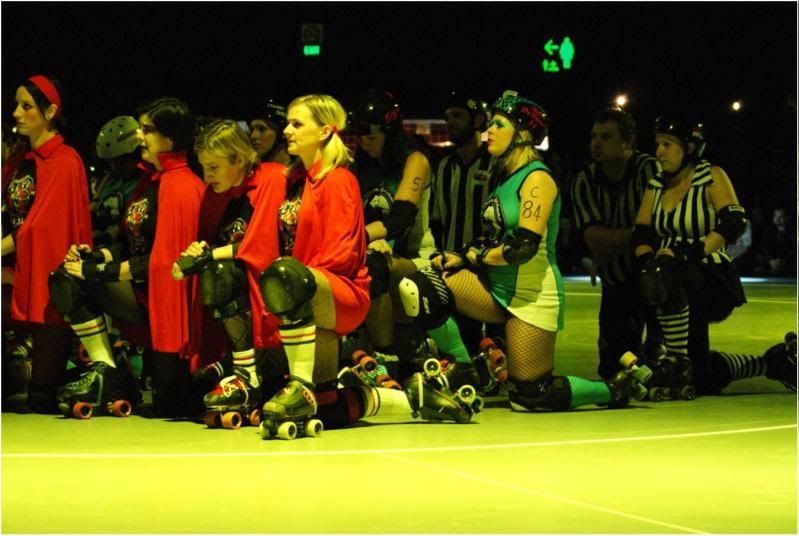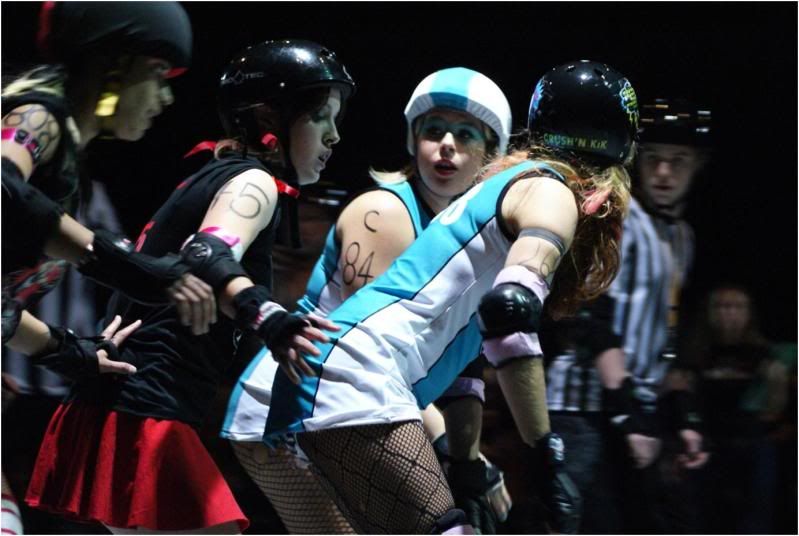 "Roller derby has enjoyed an explosion in popularity in recent years. Since starting in Chicago, USA in 1935, roller derby has had a reputation for being rough, aggressive, and thoroughly entertaining. The sport declined in popularity in the 1970's, but was revived and reinvented in 2001 by a grassroots league in Austin, Texas. There are now over 350 leagues worldwide. Australia currently has roller derby leagues in every state and territory."
(
Sydney Roller Derby League
)
Sydney Roller Derby League
How the game works