Anna (20 meals in NY) & Richard (a stranger is a friend you haven't met yet)
As a part of the Sydney Writer's Festival, the Museum of Contemporary Art (MCA) hosted a
Zine
Fair. It was really interesting to observe all the new concepts and ideas that people are exploring and the means by which they are expressing it. However, I only ended up buying two zines. Of course, predictably, I was drawn to one about food. Anna Vu's '20 Meals in NY' is exactly that - 20 pictures of 20 meals she'd eaten on a recent trip to New York.

Are these not the awesomest things ever?

The second zine I bought was called 'a stranger is a friend you haven't met yet' and I was really drawn to this idea. Throughout the day, fate seemed to breathe life into it, as I met so many wonderful people. In particular, the sweetest, Phillipa -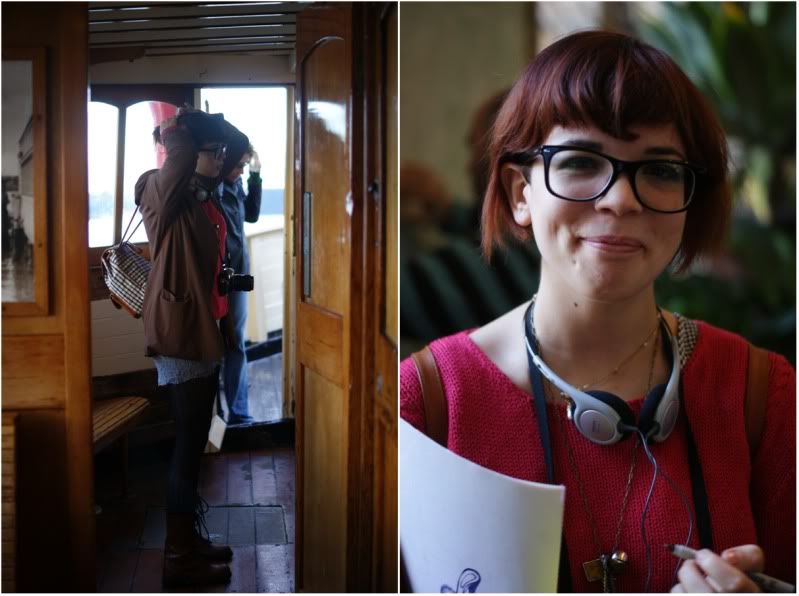 I later went to Cockatoo Island, specifically to see the installation,
Inopportune: Stage One
(2004) by Cai Guo-Qiang, which was set up for the 17th Biennale of Sydne
y.
An installation involving nine exploding cars
braced me with the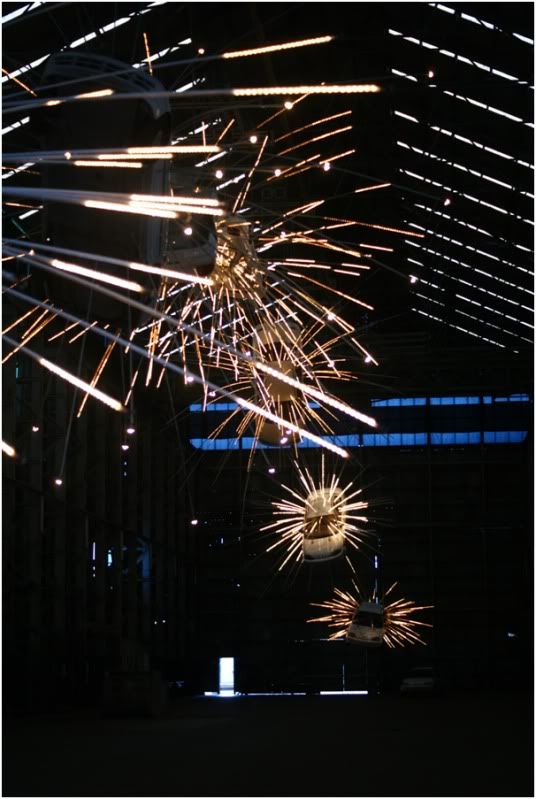 expectations of a thrilling experience, however, it was anythin
g but this - the bright lights did not represent thunderous explosions or even allude to the 'crash' that one would expect to accompany an exploding car.
Instead, the silence of the large room and the pulsing lights were more reminiscent of slowly glowing stars that one sees whilst lying in a sleeping bag, camping in the middle of nowhere.
The suspended cars seem to anticipate, but not cause anxiety - it is as if time were slowed down to the point when even in the eye of the storm, we can do nothing but appreciate the beauty around us - there is nothing pressuring us to react immediately.
Channel the boy making the video of the plastic bag, caught in the wind, in

American Beauty (film)

.

I am definitely going to try and visit this installation again, and hopefully get time to see all the others on the island.
the Sydney Writer's Festival
17th Biennale of Sydney