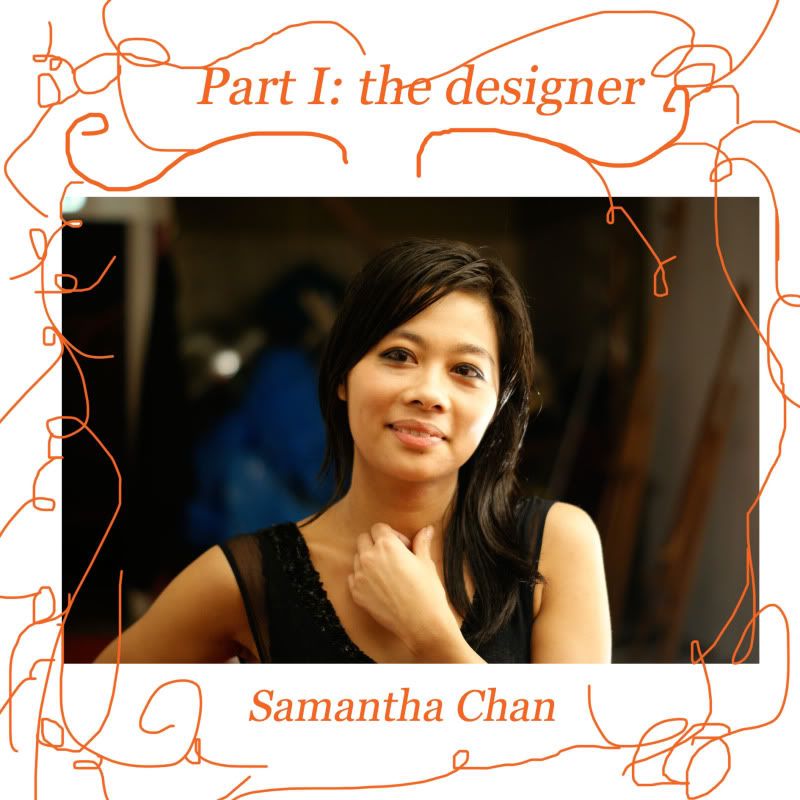 How did you start designing?
That's a bit like asking how did I start walking… it's just something that I started doing when I was young and I've loved it ever since…

Where do you draw your inspiration from?
When designing my range, I will often think of the whole story. The story can be triggered from anywhere; a particular time in history, a character in a film, a theatrical set, a place I have travelled to or a costume in a play. Design images start to form in my head and then they somehow fall together into a collection. I love to take things from the past, dust them off and bring them it into a modern light.

What kind of person do you think would wear your designs?
A young, feminine yet quirky girl who loves to play and experiment…

If you could own one piece of clothing, from the past, present or future, what would it be?
Madeleine Vionnet's beautifully draped bias cut dress…
(below)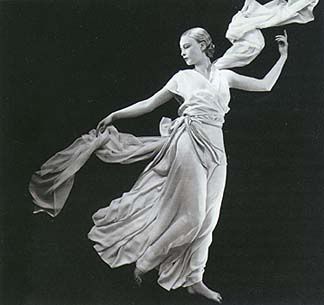 What trend do you wish would start/restart?
Hats!....would be great if we could where them more than one day out of the year!

If you could only eat one food for the rest of your life, what would it be?
Mash potato with lots of butter…or soup, I could have soup all day and all night….all about the comfort food!

What are you plans for the future?
I'd love to take the "samantha chan" label abroad! Mainly so that I can do some more traveling! At the moment my future plans for the label include taking part in Rosemount Australian Fashion Week…creating a short film based around one of my ranges and gaining more of a presence in the industry

If you could buy one thing for everyone in the world, what would it be?
a blue button

What advice would you give your younger self, if you could go backwards in time?
Use your school and uni holidays wisely!.... travel more and don't be in such a hurry to grow up!