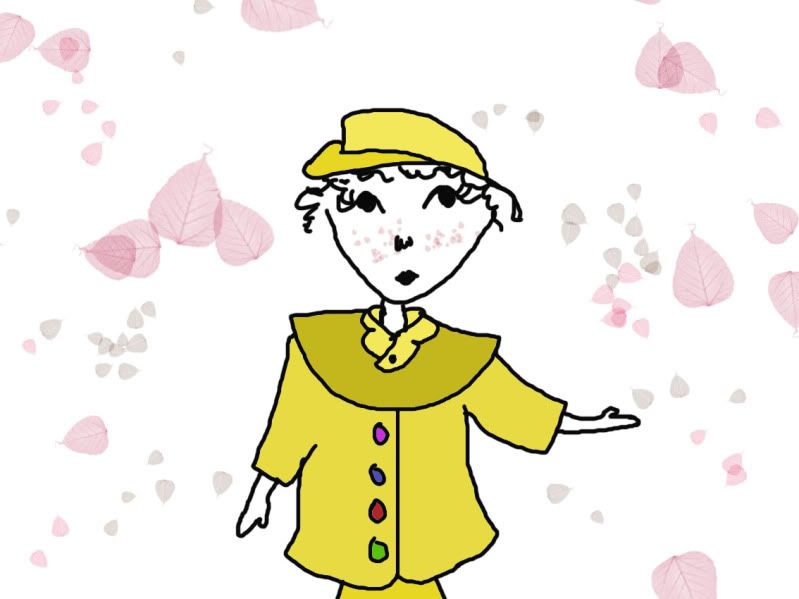 A little while ago, my favourite imaginary friend and alter ego, Margot, sent me a message by (www) post. Our correspondence went as follows...
Margot:
So...who's idea was it to get rid of the graphics tablet and throw me into a pit of darkness and existential strife?
Moi:
Well, it is Claire's graphics tablet after all. And besides,
Margot
, you are very well off in the democratic republic of Photoshop - you even have suffrage. Stop complaining.
Margot:
It's so weird here. Before you so meanly gave Claire back her tablet, you didn't consider that you'd attempted to substitute rain-drawing with pink leaves. I feel like I'm in Eternal Sunshine of the Spotless Mind.
Moi:
You've never seen that movie.
Margot:
but you have. And I am a figure of your imagination. So in one way or another, I
have
see it
Moi: Margot
, in my imagination, I am turning you into jelly, with strawberries in it. Yum, yum, you fruitful one, you.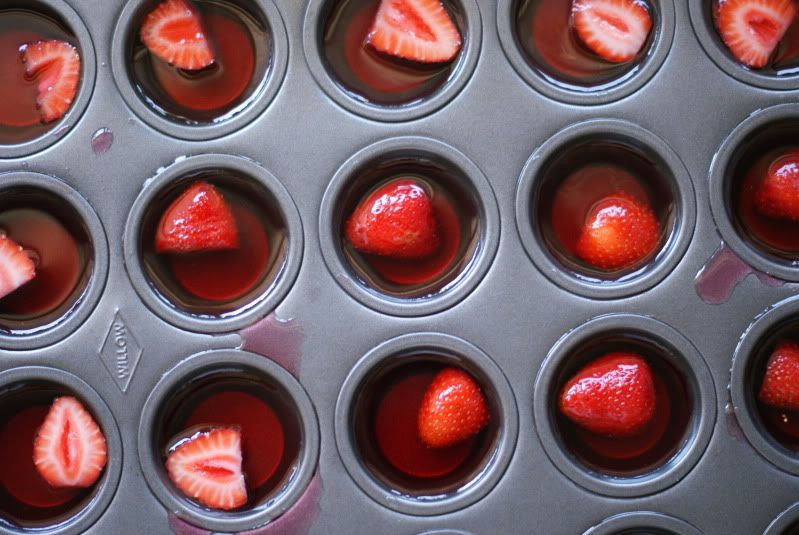 ps - Don't make jelly in muffin molds - they look wonderful, but are impossible to get out
pps - due to the (very) recent outbreak of
the Gelatin civil war, Margot has fled the country and sought political asylum in the Milk Club.