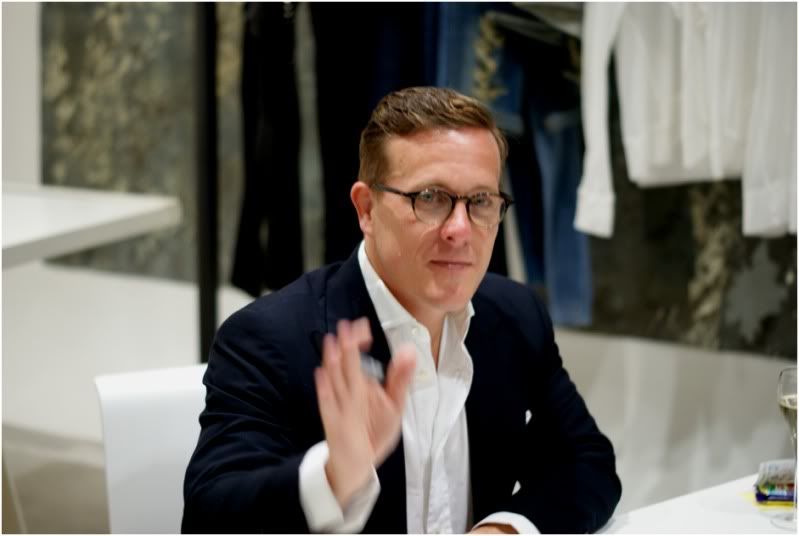 One of my greatest inspirations, Scott Schuman -
the Sartorialist
, is here in Sydney! to promote his new book. Yesterday a signing was held at sass & bide and needless to say, I was there.
Lots of well dressed people/lots & lots of waiting/the new coolest person in town, Fabian/lots of silent questions/and of course, lots & lots of excitement/very very nice & friendly sartorialist.
I will not describe the night further as I know it will reduce me to (happy) tears.
Meeting Scott Schuman is a reminder that inspiration is real.