Well, here we go. Let's do some streetstyle.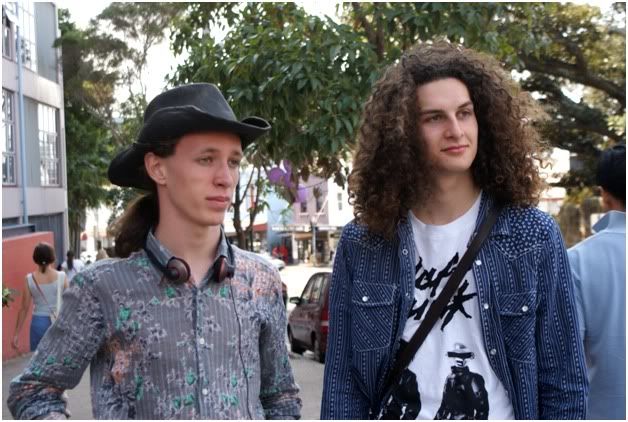 Kynan, 17 (right)
"I like to express myself with my clothes. Colours, patterns and shapes."
Samuel, 17
"I like to keep it simple, with dark plain colours contrasted with floral patterns. Iam inspired by Australian 90's fashion as well as classic aussie icons like my hat."