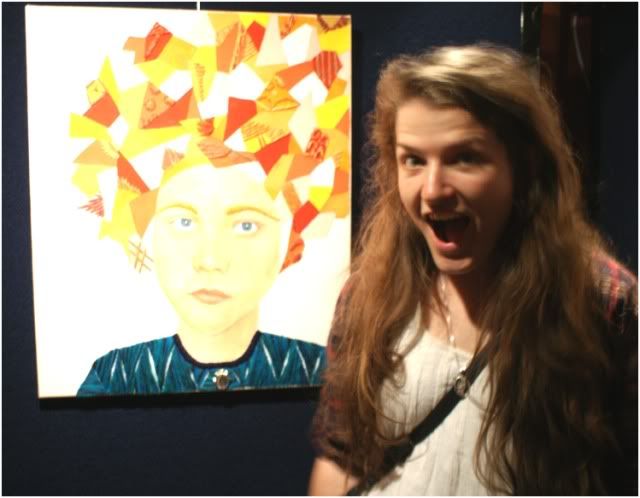 Melanie is growing her hair for the sake of art - now that takes real dedication.

Melanie Boreham
What do you do?
I am Sydney based multi-disciplinary artist currently exploring the metaphorical connotations associated with human hair and relationships. After having travelled all over Europe's contemporary art centers and having seen the breadth of engagement possible between the artist and the viewer, I have found it rather important to include the viewer as an integral part of my work. So this year, I've been working across painting, sculpture, textiles, video and particularly installation, using hair as my primary medium and pushing its limits. It's an incredible malleable material and despite some of the rather repulsive aspects of collecting it, it has allowed me to create some quite unique pieces, which communicate on so many levels; due to the material's inherent attributes. As an artist you want to be creating works which are different, and because hair is rarely used in art, it means that the possibilities appear to be endless!
Where do you get your inspiration from?
I am really inspired by the Viennese Succession artists such as Schiele and Klimt. I am simply in awe of their approach to painting and drawing the human figure. I am also drawn to artists such as Fiona Hall (the list goes on forever) whose craftsmanship is exceptional, and installation artworks where my participation completes the work.
What is something that you've always wanted to do?
Believe it or not own a chocolate factory so I would have an unlimited supply of chocolate.


Where would you like to be in twelve years time?
Wherever I'm supposed to be. I'd like to still be doing what I'm doing now- making art and having an audience to experience it.