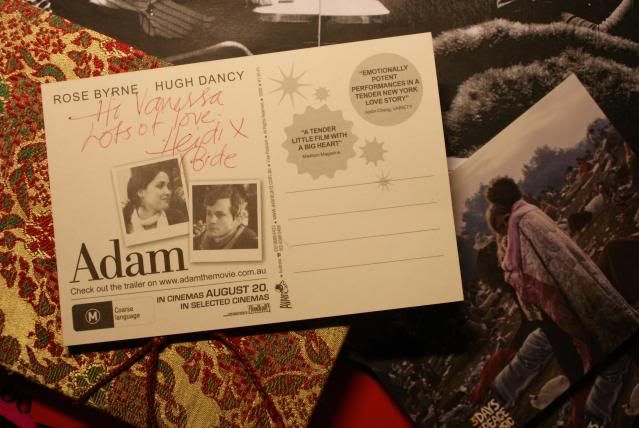 Today I went to the
Woodstock
exhibition at the
Blender Gallery
and after, spotted Heidi Middleto
n, designer and co-founder of
sass & bide
, on
e of my favourite brands. And as you do, ran after her and got her autograph.
She was waiting for her kids and their nanny to pick her up and had just got her hair done.
Very excited. Thank you, Carla, for running after her with me and into the random shop to borrow a pen.
Lesson of the day: always, always, always carry your SLR with you. Everywhere.